Pencil pleat information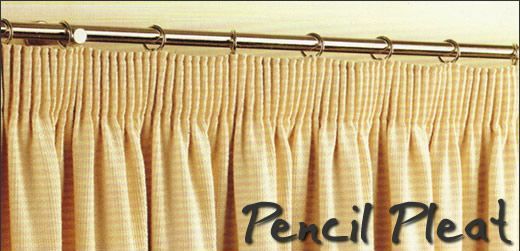 Pencil pleat information
Pencil pleat curtains are made with curtain tape sewn into the back of the curtain. Pleats consists of gathered folds that retain their shape by cords pulled on the heading tape. The advantage of this style is it's width adjustment; expanding or reducing the amount of gather to ensure a good fit.

This is a classic, less formal style which suits most decorating style. These curtains are supplied flat - gathering is required.

Hanging - Hooks slip into the back of the curtain tape. These hooks fit onto curtain tracks or rods. Tapes have 2 or 3 hook positioning points which can adjust the curtain drop.

Stackback - the term used to describe the amount of space a curtain needs when open. Pencil pleat curtains are more full when open than pinch pleat curtains.
---
---